Table of Contents
Introduction
Specs and Features
First Impressions
Pros and Cons
Professional Opinions
Conclusion
Introduction:
Two years late but better late than never, I'd say. This is still a best-seller and there's a reason why it still resonates with newbies and intermediate vapers alike. This kit showcases the simplicity of an AIO device with a solid coil and battery that will last you a long while.
The eGo masters the basics, and many of its successors borrow from this. As far as an AIO kit goes, this is an outstanding product. Quick disclaimer, though, this isn't a vape for the advanced vaper. To echo what Matt from SMM said, this kit would've been perfect when I first quit smoking. It's cheap, too, and gives you a proper MTL or DTL - if you desire.
Let's break it down and look at the nuts and bolts: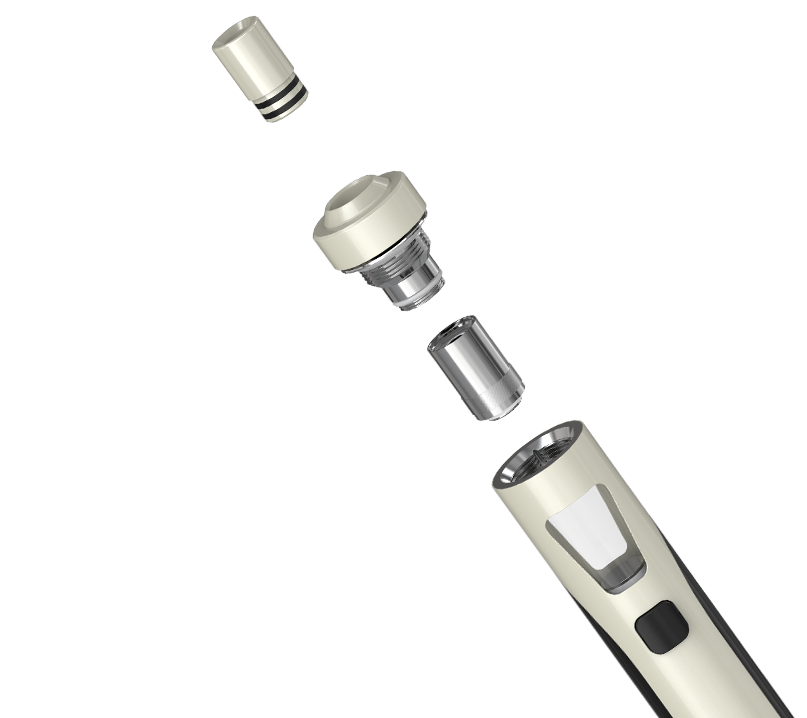 Specs
Diameter: 19mm
Juice Capacity:0mL
Coil Ratings:5ohm BF SS316L (rated for 15 – 30W), 0.6ohm BF SS316L (rated for 10 – 28W), 1.0ohm BF SS316L (rated for 10 – 25W), 1.5ohm BF Clapton (rated for 10 -25W), 1.5ohm BF Clapton (rated for 8 – 20W), 0.2ohm BF-Ni (rated for 500 – 550F), 0.4ohm BF-Ti (rated for 450 – 500F)
Battery: Integrated 1500mAh Internal Battery
Features
All-in-One Design
Innovative Leak-Proof Technology
Child-Lock System
Single-Button Operation
Adjustable Airflow Control
Leak-Proof Top-Fill Method
E-Liquid Illumination LED w/ Seven Changeable Colors
Spiral Structure Widebore Drip Tip
Joyetech BF Coil Structure (Bottom-Feed)
MicroUSB Charging Port – Passthrough Capability
Colors Available:
Available in Brushed Bronze, Brushed Gunmetal, Dazzling, Wood, Crackle, & Red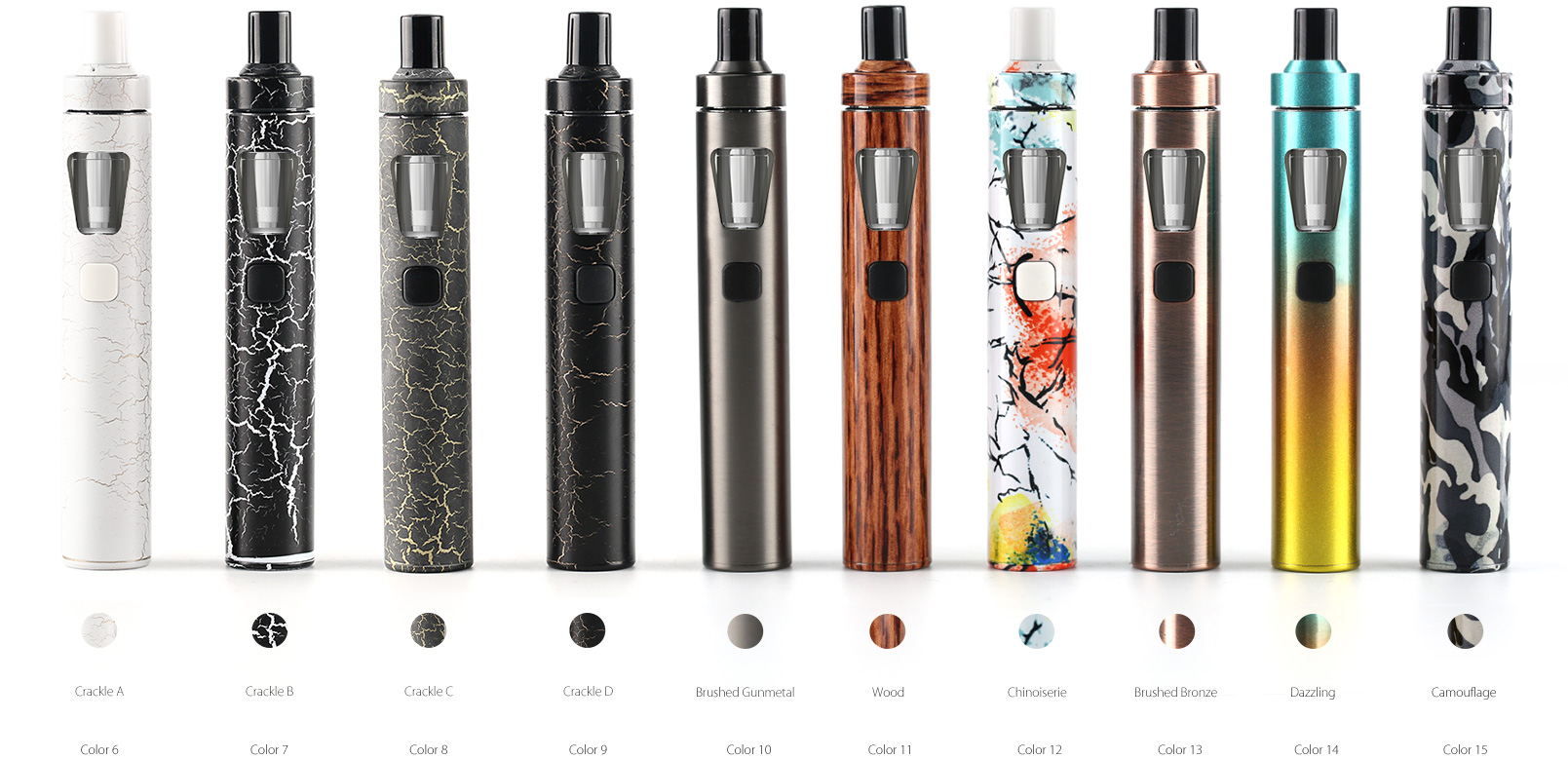 First Impression:
The packaging presents a good-looking product, for starters. It sits nicely in my hand and the construction feels like it could withstand a few drops. The drip tip shows an odd, spirally look, and you press the tank down and unscrew when taking the top off – supposedly child proof.
Once I fill up the tank and screw it back on, I don't sense any rattling or loose parts. You get a SPARE coil, which is insanely great. What is it with companies nowadays NOT adding a spare? What is this, 2016? Oh, that's right! Joyetech was adding spares on this kit since 2016. Good shit!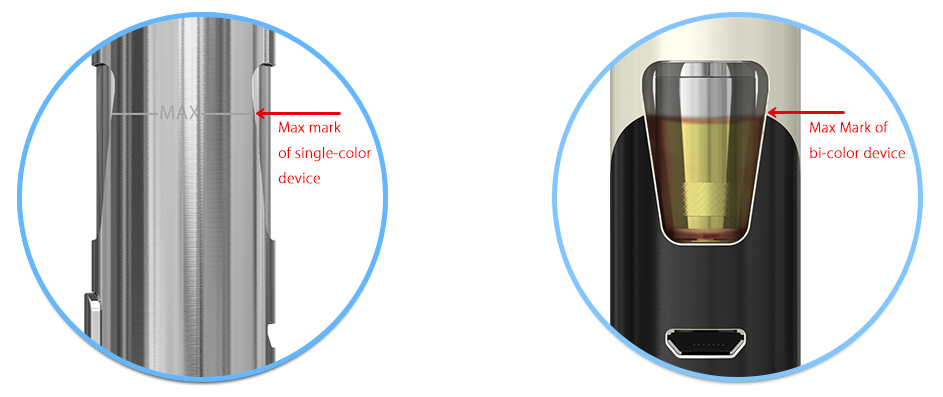 My experience vaping this is extremely pleasant. I love the adjustable airflow and I get a solid mouth to lung billowing. I can squeeze a direct to lung hit if I try hard enough but that might be too much work after a while.
The battery, too, works well. I'm quite pleased and, to be frank, I've tried this one before, but I don't remember it being this smooth. Also, the 1500mAh battery lasts quite some time and charges very quickly.
This vape delivers on all its promises.
Pros & Cons:
PRO: Sleek, comfortable design
PRO: Terrific first-time kit for beginners (but also fantastic for intermediate level)
PRO: Effortless mouth-to-lung and restrictive direct-to-lung
PRO: Easy airflow adjustment dial
PRO: Child-proof precautions
PRO: Shimmering personalized lights shine on the glass for added awesomeness
CON: Glass isn't replaceable
CON: Little spillage
Other Professional Opinions:
Don't just take my word for it. I've searched all over the internet looking for other Joyetech eGo AIO Starter Kit owners to pick their opinions and give you an unbiased collection of pros and cons.
Let's probe their thoughts:
Matt from SMM
Pros
Ideal for newbies – or those who just quit smoking
Considered one of the best AIO Kits
Gives a very satisfying mouth to lung
Also gives a slightly restricted direct to lung
Child-proof security measure
Easy airflow control with a simple 180-degree twist
You can choose different color lights – with the option to skip it
Cons
The glass isn't replaceable – what if it breaks?
If you fill it up past the middle, you may have leaking issues
Mike Vapes
Pros
The tank is built into the device itself – good for newbies
Cool color lighting to choose from
Spare coil included
Very good mouth to lung performance
Incredibly easy to use for beginners
Cons
If tank is damaged, you have to buy a new device
DashVapes
Pros
Ideal pen-style for newbies
As cheap as a pack of coils
The lights are cool
Nice cigarette-like experience for those transitioning from cigarettes
Cons
Conclusion:
After accepting the limitations of a starter kit device, we should agree that this is a good product. Let's manage our expectations here and judge it for what it is: a terrific starter kit! If you're an advanced user seeking a cloud-chasing experience, then this is probably not going to be your cup of tea.
The complaints are few. For starters, a bit of spillage is annoying at times but it's very minimal and not uncommon which keeps it from being a deal-breaking con. Another negative mark is the tank being built-into the device, so if you accidentally destroy it, you must buy an entire new kit. That's pretty much it regarding the negatives.
An overwhelming positive consensus can be discovered the more you dig into this product. There's a reason why it remains a best-seller despite all this time. First off, a spare coil is included, which is amazing. The entire experience can be close to that of smoking a cigarette, which is helpful for those transitioning.
The coil provides delicious flavor and massive clouds. The drip tip offers an internal spiral design that allows your tongue to feel the billow of vapor spiraling into your mouth and deep down your lungs. It is extremely simple to use, and it's considered ideal for beginners and intermediate users alike. If you're looking for a kit like this, why not try it today?