Introduction
Here we have the latest take on the classic iJust from Eleaf. This iteration is bigger than its predecessor and boasts a more powerful battery.
Size DOES matter if it means better clouds.
With its substantial 4mL e-liquid reservoir, you can enjoy plenty of vapor before needing a refill.
But when that time comes, simply utilize the top-fill feature for quick replenishment.
The 3000mAh battery is integrated so you get long-lasting battery life that is conveniently built into the device.
The Eleaf EC coil system allows for compatibility with any coil from the Eleaf EC family.
And the sub-ohm tank provides insane airflow and coil compatibility with EC, Atlantis, Triton, and CCell – which is highly convenient.
Below, you'll find a collection of pros and cons gathered from other professional reviewers.
Also, you will find my own impressions and pros and cons list.
I hope all this information provides an unbiased consensus of this starter kit and allows you to make the choice to purchase this AIO kit (or not).
Onward! Let's dismember this device: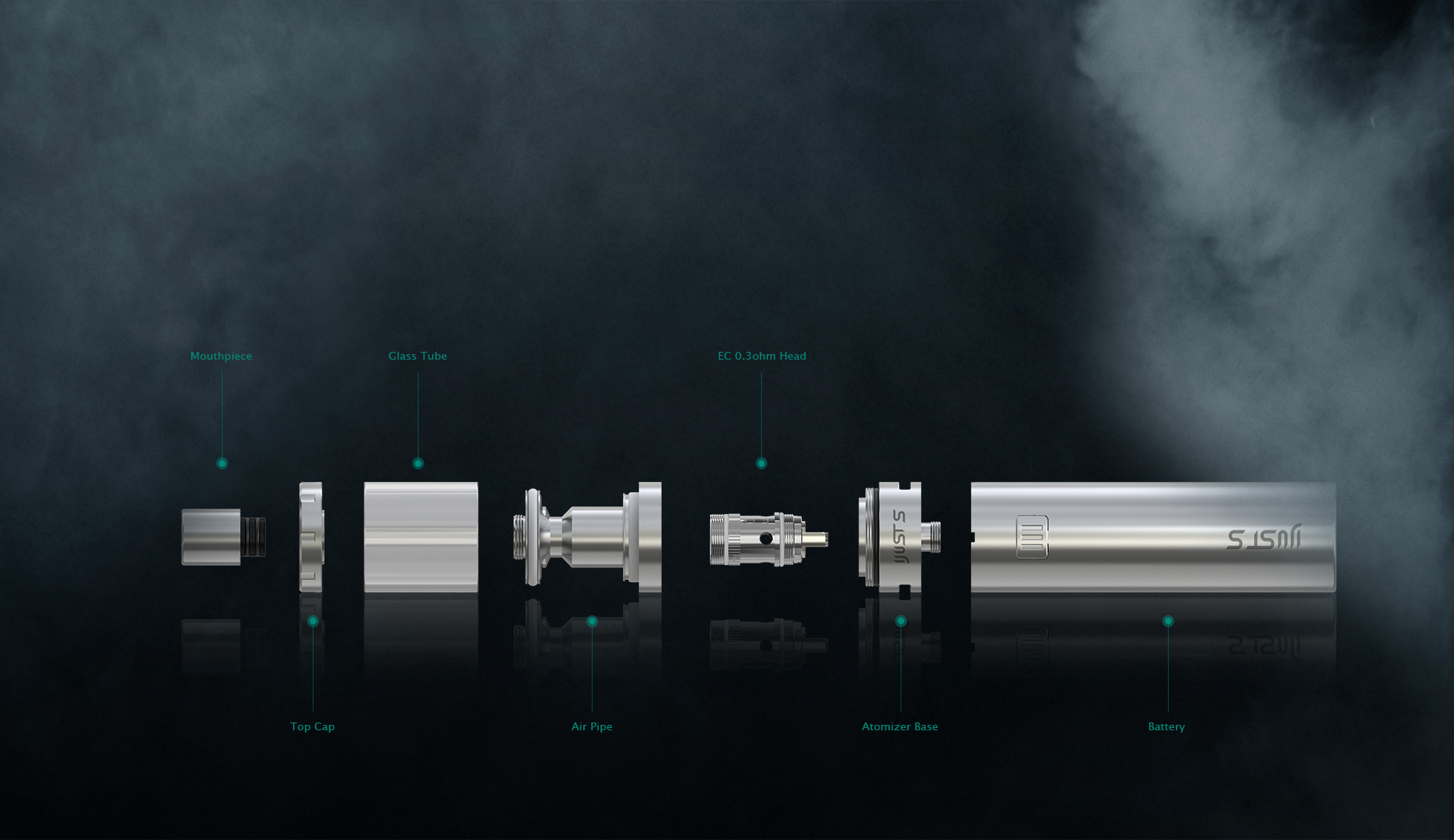 Specifications
Battery Diameter: 24mm
Battery: Integrated 3000mAh Rechargeable Battery
Minimum Atomizer Resistance: 0.15ohm
Sub-Ohm Diameter: 24.5mm
Juice Capacity: 4.0mL
Coil Ratings: 0.18ohm ECL 316L, 0.3ohm EC Kanthal Coil (rated for 30 - 80W), 0.5ohm EC Kanthal Coil (rated for 30 - 100W)
Sub-Ohm Material: Stainless Steel w/ Pyrex Glass Reinforcement
Features
All-in-One Design
Direct Output Voltage System
Single-Button Operation
Flashing LED Feedback Indicator
MicroUSB Charging Port - 1A Max Charging Rate
No-Atomizer Protection
Short-Circuit Protection
Low Voltage Protection
Spring-Loaded, Gold-Plated 510 Connection
Convenient Threaded Top-Fill Design
Large Dual Airslots w/ Adjustable Silicone Ring
Eleaf EC Coil System
Cross-Compatible with Atlantis, Triton, and cCell Coils
Heat-Insulated Widebore Drip Tip
Colors Available:
Wood Grain, Red Crackle, Dazzling, Brushed Black, Brushed Bronze, Silver, Brushed Black & Silver
First Impression:
I'm a little late to the party—most popular reviews are from 2016.
But there's a reason why this is still a best-seller.
As I unpack this baby my eyes are greeted by three coils. I am happy already!
The good thing about coming in late is that it is a lot cheaper these days. For less than $30, you get an extremely user-friendly and accessible starter kit – no complaints there.
The battery mod snuggles easily in my hand and the sturdy stainless steel construction is SLEEK. The button doesn't rattle when I shake it, either.
The coils belong to the Eleaf EC Coil Family: 0.18ohm ECL, 0.3ohm EC Kanthal, and 0.5ohm EC Kanthal are included.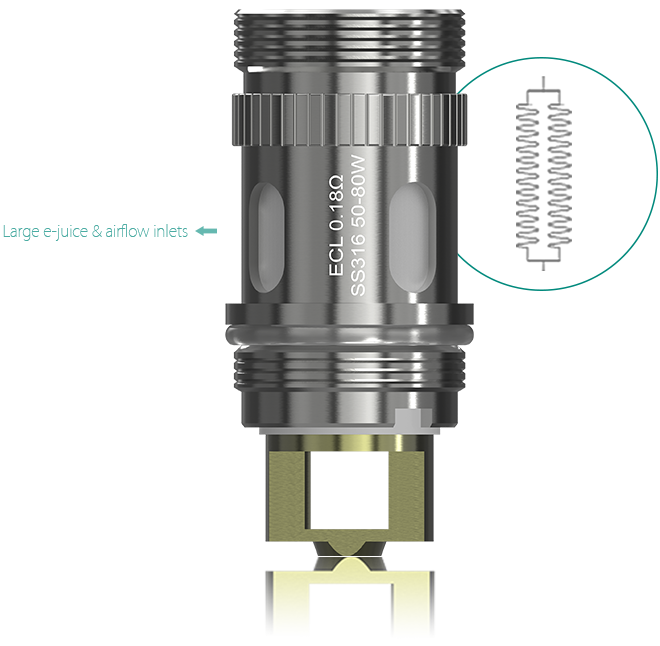 Imagine shooting clouds with a 3000mAh battery. You know how long that takes to run out of juice? A long, long time.
Refilling the e-liquid via top-fill is seamless and there is no leakage (so far).
I am extremely pleased with the coil quality and the amount of vapor that shoots out from them. This one is cloudy!
I really hate the airflow rubber band thing that comes with the kit. It feels so out of place and I truly despise the look and feel of it. What was Eleaf thinking?
So far, I am enjoying this kit. It is very accessible and user-friendly. If I were a newbie again and received this as a gift, I'd be stoked. It's a fantastic kit that costs less than a JUUL and delivers a 100x the clouds and flavor.
Yeah, yeah, the JUUL is usually for a higher nicotine preference, etc. I don't care.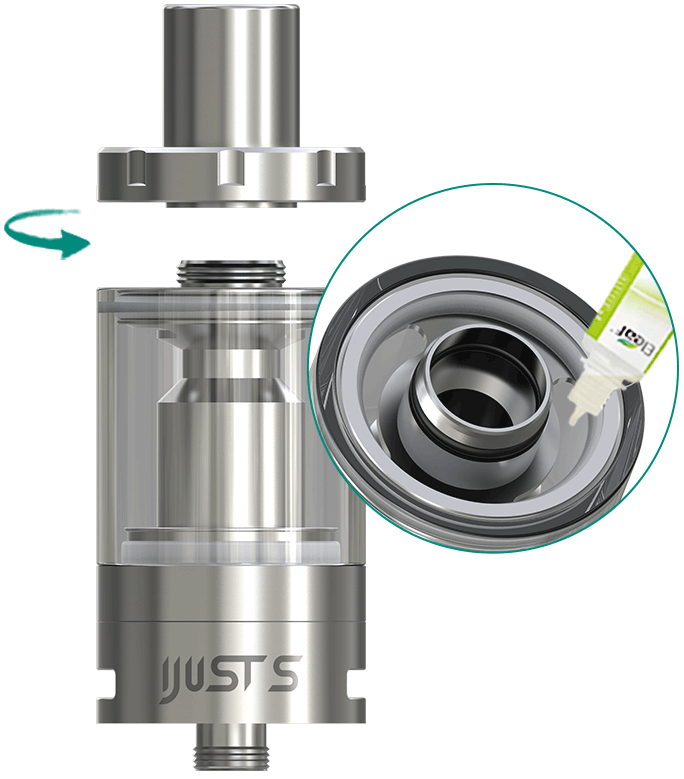 Pros & Cons:
PRO: User-friendly and cheap
PRO: Beautiful stainless steel craftsmanship
PRO: Three included coils produce robust flavor
PRO: Cloud-chasing capable
PRO: The battery lasts a long time per charge
PRO: Refilling is very easy with minimal leaking
CON: Airflow rubber band is terrible
Other Professional Opinions:
Don't just take my word for it. I scouted the vast plains of the internet looking for other Eleaf iJust S AIO Starter Kit users and gathered a consensus that will, hopefully, shed an unbiased light on the pros and cons.
Let's take a look:
RiP Trippers
Pros
High quality and extremely cheap
Intense cloud production
Fantastic coils kick ass
Impressive stainless-steel construction feels sturdy
No button rattling
No leaking
No unnecessary embellishments and user-friendly
Cons
Airflow adjustment rubber band is not great
Where the tank and battery meet, it doesn't appear seamless
Weird notches on the mod as airflow look awful
Mike Vapes
Pros
Impressive e-liquid capacity
Battery indication light offers four options
You get three coils with the kit
Massive cloud production
Amazing long-lasting battery
Beautiful stainless-steel looking device
Great bang for your buck
Cons
Weird rubber airflow ring
AvAndy
Pros
You get three coils
Convenient top filling
Typical five clicks on / off
Perfect for on-the-go style of vaping
Amazing cloud chasing capability
Long-lasting battery
EC coils are fantastic
Perfect user-friendly starter kit
Cons
Adjustable airflow band sucks
Conclusion:
Let's not mince words here. Is it the greatest device of all time? Nope. Is it a great bang for your buck with terrific clouds and flavor? Yep.
After going over the reviewer's list, you can surmise the consensus for and against this kit.
Starting with the negatives, the airflow rubber band thing is universally hated. You can hear the hatred in some of their reviews, but they can't fully express it because they were paid to make the review. Why bite the hand that feeds you?
I digress.
The slight mismatching between the battery mod and the tank was another complaint. Also, the little notches on the mod that work as ventilation are outdated and makes your eyes hurt.
Let's move on to the good stuff.
It is regarded as extremely user-friendly and perfect for the beginner and intermediate vaper because of the low price and ease of use.
Also, the insane cloud-chasing you can achieve with this AIO is off the charts. Eleaf probably knows this so they added three coils with the kit. This was a HUGE pro from each and every reviewer (myself included). Who doesn't want three coils!?
Kudos to Eleaf for that. Moreover, the sleek stainless steel construction was complimented on its high durability while at the same time remaining smooth and ergonomic.
The e-liquid capacity, lack of button rattling, easy top-filling, battery light indicators, etc. All of these received great marks, as well.
Overall, this receives a MUST-HAVE rating.